Senior Spotlight: Cooper Poggioli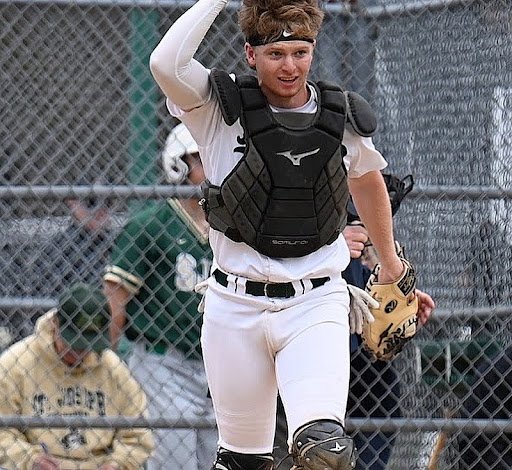 As the crack of the bat echoes through the field, and the crowd roars in excitement, one senior baseball player stands tall on the field, ready to lead his team to victory. Meet Cooper Poggioli, who has been a vital part of the Rampo community and baseball team over the last four years. As a proper goodbye from Ramapo, this article will detail his stats and commitment to bettering the Ramapo community.
Coming from a baseball driven family, Poggioli's baseball journey started when he was young. He states: "I've been playing for as long as I can walk. Baseball's always been in my family so I grew up watching my older brother play and watching the Yankees with my family. The desire to play was instilled in me just like the desire to eat and breathe." His upbringing clearly influenced his fierce and competitive mentality on the field.
Poggioli's drive to do well has clearly paid off given his statistical achievements. In his junior year, Poggioli earned a .400 batting average and a .517 on base percentage.
However, baseball is far more to Poggioli than just stats. His personal qualities are truly exemplified in the team aspect of the sport. Poggioli is a role model to underclassmen and encourages them to play at the highest level but also stresses the team aspect of sports. He states: "An example I want to set for the underclassmen is the importance of a close-knit environment. The most important part of a team sport like baseball is having that chemistry and bond."
The team environment is what Poggioli credits for his success and what he says he will miss most about Ramapo. "Nothing beats the post game meals with the team and the time we spend on and off the field everyday," says Poggioli.
Ramapo teacher Mr. James Miller has known Poggioli for years and has seen his stellar character first hand, stating, "His confidence, his clarity and pride in all that he was involved in always came ringing through."
Poggioli is an asset to the Ramapo community and has left his mark on the baseball field. We wish him the best of luck as he gets ready to continue his baseball and academic career at Stevens Institute of Technology.