History in Green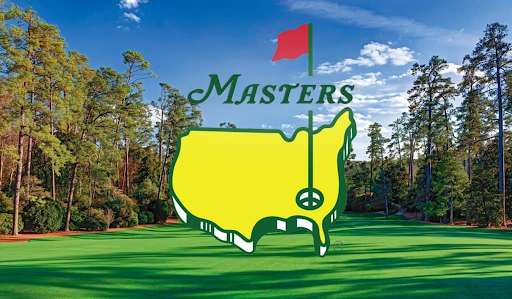 The green luscious grass that is always groomed to perfection and has beautiful flowers lining the priceless golf course is home to the most exclusive golf club, Augusta National located in Augusta, Georgia. The Masters golf tournament has been a tradition for 87 years. It takes place annually in the springtime at Augusta National. The sacred and monumental event is so important and well-known because of its historical background.
The Augusta National Golf Club is the most prestigious golf club in the United States, as only members and their guests can access the grounds. The club is so exclusive that Augusta National didn't even invite Tiger Woods, five-time champion of the Masters, to become a member.
The public may only visit the Augusta National grounds if the Masters is taking place, but ticket prices are through the roof. This year, a four day pass cost a whopping $89,999.Visitors must enter a raffle which has a 0.55% of actually receiving a ticket.
Augusta National was built in 1932, and it was designed by golf course architect Dr. Alister Mackenzie. The main building on the site is named the Clubhouse, known to be the first concrete structure in the south. Built In 1854, it was home of Dennis Redmond, a horticulturist as well as an indigo farmer; he named the lands the Fruitland Nurseries, the South's oldest nursery.
Co-founders of the Augusta National Golf Course, Bobby Jones and Clifford Roberts started handing out custom made, green jackets to winners of the Masters tournament. In addition, winners also receive a replica of the permanent Masters trophy, a depiction of Augusta National's clubhouse that weighs about 132 pounds and is made of 900 pieces of silver. However, green jackets are far more valuable; they are only allowed to leave the grounds for the champions winning year. After that, they are property of Augusta National.
Freshman Dylan Epstein argued that although the Masters is an important historical event, it has an ugly past. She states, "I watched some of the golf tournament because I heard about it from one of my friends, but I also heard that the Masters and Augusta National had pro-slavery and sexist beliefs and I think that is not something to forget about."
Augusta National was built on a slave plantation and land that belonged to slave owners. The Masters used to be called Augusta National Invitational and some believe that the name, Masters, had something to do with slave masters in the south. Their argument was that one cannot 'master the sport' and the name really has nothing to do with golf if you think about it.
According to The New York Times, "The Masters, first played in 1934, didn't extend an invitation to a Black competitor until 1975. The club didn't admit its first Black member until 1990 and didn't offer membership to women until 2012."
Out of the estimated 300 members, 9 are known to be African-American, and only 6 are known to be women, as reported by Golf.com. The Masters is a male-only tournament and many argue that there should be a version of the Masters available for women at Augusta National.
This year the Masters took place through Thursday, April 6 to Sunday, April 9, 2023.
The winner of the 2023 Masters tournament was Jon Rahm, the first European to win both the Masters and the U.S. Open in history.
Five-time Masters winner, Tiger Woods had to withdraw from the tournament on Saturday after re-aggravating his Plantar Fasciitis. Woods posted on Twitter: "I am disappointed to have to WD [withdraw] this morning due to reaggravating my plantar fasciitis. Thank you to the fans and to @TheMasters who have shown me so much love and support. Good luck to the players today!"
Tiger Woods suffered an extreme leg injury from a car crash in 2021. He luckily did not have to get his leg amputated and was able to recover and continue golfing, however he is still struggling to get back to his previous form.
Ramapo JV golf coach, Adam Kellogg, said, "I always root for Tiger, and I watched him closely in the earlier rounds to see if he was going to make the cut. It was unfortunate that he had to withdraw due to injury because even though he wasn't in contention, he is still fun to watch. It seems like his leg injury related to the car accident is still having a huge negative impact on his ability to play. I hope his most recent surgery is successful and allows him to compete in more PGA events."
This year, the Masters tournament was definitely something to look back on with Jon Rahm's win, Tiger Woods having to withdraw, and the continued focus on Augusta National's rocky history.