Ramapo's Favorite TV Shows!
During quarantine, a popular way to unwind and forget about life's troubles for a bit, is to discover a worthwhile TV series to watch. Rampage questioned Ramapo students on which series they felt was their favorite. Here are the results.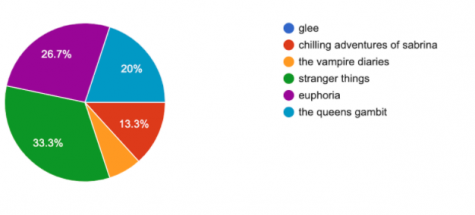 In first place we have Stranger Things, second Euphoria, third The Queen's Gambit, fourth The Chilling Adventures of Sabrina, fifth The Vampire Diaries, and no votes for Glee.
Ramapo junior, Wyatt Walloga states, "I love watching all types of tv shows! Especially The Queen's Gambit. The plot is so intriguing! I love it. I need another season." If you feel you may enjoy the series as much as Wyatt, The Queen's Gambit is currently available for streaming on Netflix!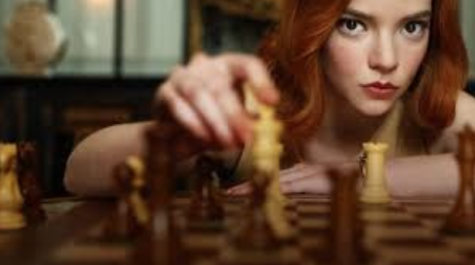 (The Queen's Gambit Photo courtesy of lifestyleasia.com)
Some shows released new uniquely filmed episodes this year that complied with the new social distancing guidelines the world has had to endure. Euphoria was one of the newest and most unique examples, filming two new special episodes that featured only a couple characters the entire time. Ramapo junior, Audry Roughgarden says, "I like Euphoria a ton. It's really interesting, and I love their new COVID-19 safe episodes."
As shown by the Rampage survey above, Ramapo students are passionate about their favorite TV shows! It's all about finding that one binge worthy series to pass the time! Did you see your favorite show on this survey?