Nashville Shooting: History Tragically Repeats Itself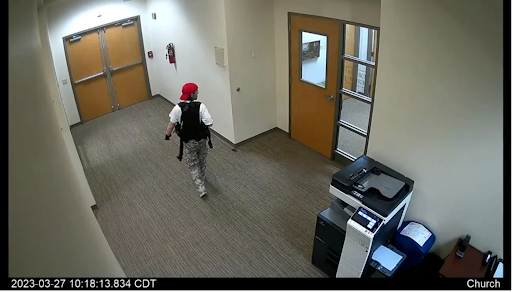 March 27, 2023 was a day of tragedy: it marks the passing of six individuals resulting from the mass shooting at The Covenant School, a private Christian elementary school in Nashville, Tennessee. Three of the six victims were nine-year-olds Evelyn Dieckhaus, William Kinney, and Hallie Scruggs. Covenant's head of school Katherine Koonce, 60, substitute teacher Cynthia Peak, 61, and custodian Mike Hill, 61, were also killed during the shooting.  
The shooter was 28-year-old Audrey Hale, who identified as transgender and was a former student at The Covenant School. Hale was believed to have held resentment against the institution. While this sense of resentment has not been established as the motive for the shooting, it has been revealed that Hale was under care for an emotional disorder (CNN). While the attack was planned with detailed maps and surveillance, Hale was targeting random individuals at the school before being fatally shot by police officers.
Prior to the mass shooting, Hale's childhood friend revealed the shooter's ominous messages to her: "I'm planning to die today" (CNN). Hale told her to expect the death to appear on the news. The friend immediately called a suicide prevention line and alerted the Nashville Davidson County Sheriff's Office. However, the call was made too late, as Hale had arrived at the elementary school. 
Had authorities been alerted about Hale sooner, the mass shooting at The Covenant School possibly could have been prevented. Ramapo senior Kirk Tscocanos agrees, stating, "Mental illness is a prevalent issue in America that I feel like should be addressed more."
According to CNN,  this shooting is the 19th shooting at an American school or university in 2023 that has resulted in at least one wounded person. This is also the deadliest shooting since the one in Uvalde, Texas, which left 21 people dead. 
According to history teacher Mr. Vander Molen, "[After the school shooting in Columbine in 1999] schools all across America began to change the way they operate and have implemented a range of safety measures aimed at preventing or responding to such incidents." Many of the changes made include "increased security measures, active shooter drills, and mental health support." Mr. Vander Molen adds, "Prior to these mass shootings, many schools were 'open.'  At the beginning of the school day, many exterior doors were unlocked and remained unlocked throughout the day.  Now, many schools do not allow students to walk outside, and only enter through one or two main entries." 
While American schools have taken crucial steps to protect students, events such as this Nashville shooting reminds us all to remain aware of the wellness and status of everyone and everything surrounding us. This way, a school may remain a safe, stable place for people.  
Sources: 
* * *
A Note from the Ramapo Administration:
If you or someone you know is struggling with mental health issues, or finding it difficult to process the recent tragedies, please know that help is available from a talented team of professionals in our guidance and child study team offices, nurses' office, and administrative offices.  
From the standpoint of prevention, one of our greatest resources is access to well-integrated service structures across mental health, law enforcement, and related agencies. We must encourage people to seek help when they see that someone is experiencing intense and persistent conflict or is deeply troubled. If we can recognize and intervene in these kinds of situations, then we are better prepared to prevent violence.  
It is also important to note that we take the safety and security of our building very seriously. This is why we put such an emphasis on practicing for emergency evacuations, shelters-in-place, and lockdown scenarios. We work regularly as an administrative and security team in combination with local law enforcement on situational awareness and best practices for responses to maximize our safety. 
We will continue to work together and help each other to maintain our safe and secure learning environment. In most cases where violent acts occur in schools, there are early indicators of potential trouble.  With that in mind, it is critical to look out for the well-being of each other, and so we stress two main ideas:  First, talk with your families about safety. If you have concerns, you should share them with an adult. Second, if you hear something, tell an adult.  We are committed to assessing and investigating any and all concerns. Thank you for your cooperation and partnership.