Men's March Madness 2023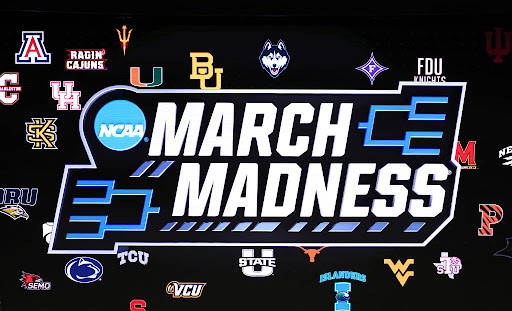 The March Madness 2023 season has finally ended, with the UConn Huskies pulling out a victory. The season started with 68 phenomenal college teams battling to see who would make it to the final. After 67 games, the final four college teams in the 2023 season were San Diego State, UConn, Miami, and FAU. This season, the four number-one seeds expected to win the championship of March Madness were Purdue, Alabama, Houston Cougars, and Kansas Jayhawks (Leitch). Sadly, none of them made it to the final four, leaving UConn with an outstanding comeback. Many people base their March Madness brackets on coaches, players, and different point records from games in the past (Klawans). After many were proved wrong with their brackets, they were mainly shocked to see UConn's success throughout the season. The Huskies seemed to sweep out their opponents with ease throughout the games. They worked extremely hard to make their way to the final four and won it all in the championship.
This season, many people were disappointed by the college basketball games and their outcomes. There were some of the biggest upsets in history, right from the beginning of the season when the number sixteen seed beat the number one seed, Purdue (Leitch). Many people who had placed bets or set out to follow with March Madness were soon upset with the loss of the teams and the changes throughout the season of the drive from the players they were rooting for. This was the first time in history that none of the number one seed colleges made it to the Elite Eight.
After hearing that some people were distraught with the games, we spoke to a senior boy from Ramapo who said, "I was excited to watch the games this year, but after my teams lost in the bracket, I started to lose interest " Although the games might have been disappointing to many people, there was still a lot of talent to watch. The conversation of March Madness was later brought up between the basketball coaches at Ramapo. One of the girls' coaches, Coach Gordon, said, "March madness was exhilarating to watch. There is much more parity in both men's and women's basketball. You saw many upsets and different teams advancing far into the tournament, which made for some exciting basketball."
Overall, this basketball season was one in which viewers were shocked to see happen. However, it was filled with close games and excitement to keep the viewers on their toes. The unexpected occurred, as many underdog teams would pull through and end up on top by the end of the season.