Get Up and Dance!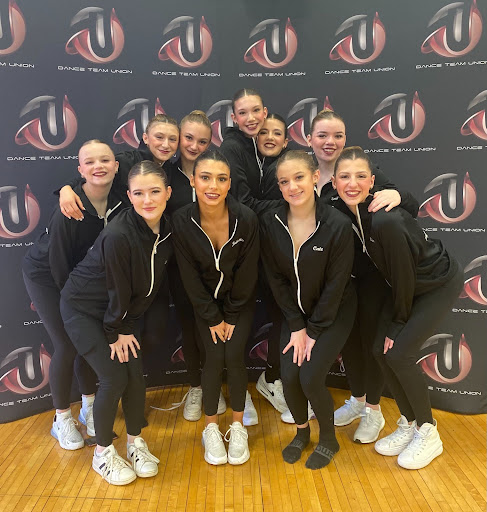 This past weekend Ramapo High School's Competitive Dance Club's 5th competition. The competition consisted of many different performances, but ultimately resulted in placing 2nd at the West Milford Invitational, placing 4th at the Ramapo College Invitational, 3rd at the Montclair State University Invitational, 4th at the Dance Team Union, and finally, 6th at the Pascack Valley Invitational. 
The team is newly established, so they have continued to work hard to climb up the pyramid behind their two competitors: Lakeland and IHA. The season has a lot more in store!
The girls are born to dance and the RHS Competitive Dance Club gives them the space to pursue what they love! "I love that I finally have the opportunity to represent our school in a sport that is growing in our state," says sophomore Ava Armando. It isn't as easy as it looks though. While performing, it may seem effortless but according to Armando, they "spend hours training each week!"
According to The International Olympics Committee, dance is in fact a sport. There are so many athletic achievements among the Rampo community, but what about dance? Sophomore Alexis Lynch says, "there are teams for most other sports at Ramapo, so why shouldn't there be a dance team?" She's not wrong. Look where they are now! 
They have to give credit where credit is due, however. "[Ava and Alexis] are grateful for Mr. Mancino's guidance and support as [they] started this club and for leading [them] through the process of becoming a new female sport at Ramapo High School." Mr. Mancino is "so proud of the RHS Competitive Dance Club for many reasons, but [is] most proud of their determination and perseverance to chase their goal and make it a reality." Keep up the good work dancers!