The Russia-Ukraine War: The Poland Missile Strike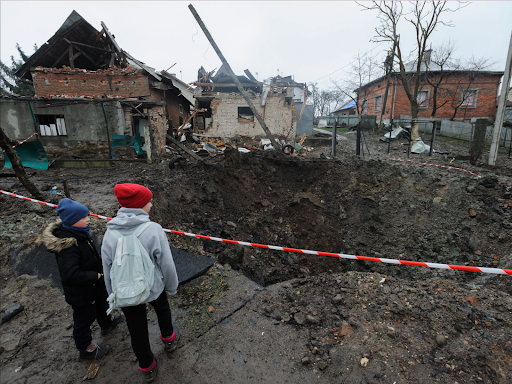 Nine months have passed since Russia's initial invasion of Ukraine, yet destruction remains rampant in the wake of war. On November 16, 2022, chaos leapt over the borders of Russia and Ukraine and into the territory of Poland, which is a member of NATO. A missile struck in the area of Przewodow, Poland, killing two individuals and causing nations to point fingers at each other. 
AP News states that though the missile was initially suspected to originate from Russia, subsequent reports indicate the weapon was fired by Ukraine to counter Russian attacks. Before this information came to light, there were fears over Russia launching an attack on Poland, which is a former satellite nation of the USSR. 
However, while officials have recognized the missile to be from Ukraine, Ukrainian President Volodymyr Zelenskyy denies the claim. According to CNBC, Zelenskyy stated, "I have no doubt in [Tuesday's] report to me personally—from the Commander of the Air Force to Commander-in-Chief [Valeriy] Zaluzhny—that it was not our missile and not our missile strike." The president's statement is delivered even though NATO ultimately criticizes Russia for the incident. Their argument is by initiating and maintaining the invasion of Ukraine, Russia remains accountable for the destruction that occurs in the war (CNBC). 
Amidst the conflict in Europe, students at Ramapo are witnessing the creation of history. Arya Kaul, the president of the Model UN club, states, "It's important the younger generation is exposed to current events. As a student, I get to understand the consequences of war and see how history repeats itself." 
History teacher Mr. Vander Molen elaborates on the consequences of warfare: "I think that the aggressive actions of Russia are a threat to the stabilization of peace in Europe. I would hope that the war would be contained just to Ukraine at this point. However, that doesn't mean that war couldn't extend to other nations in the future."
Many echo Mr. Vander Molen's desire for containment, though only time will tell what happens next in the Russia-Ukraine War.
Sources:
https://apnews.com/article/russia-ukraine-war-zelenskyy-kherson-9202c032cf3a5c22761ee71b52ff9d52 
https://www.cnbc.com/2022/11/17/ukraine-says-its-not-to-blame-for-poland-missile-strike.html 
Photo:
https://www.aljazeera.com/news/2022/11/17/russia-under-fire-over-ukraine-missile-attacks-poland-deaths