MLB 2022 Season Overview and Predictions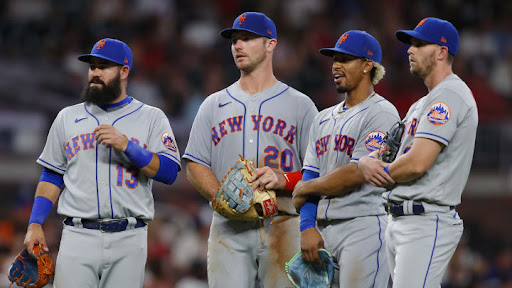 The MLB season began on Thursday, April 7. The opening game of the MLB season was played at Yankee Stadium between the Boston Red Sox and the New York Yankees, with first pitch at 1:05 p.m. EST. All 30 MLB teams had played their first game of the 2022 season by April 8. A brief congratulation to the New York Mets, who currently lead baseball with 11 victories. And to the Los Angeles Dodgers, who sit just behind them with 10 victories. Any answer other than "the Colorado Rockies" is incorrect if the question is which team has been the most surprising in the early going. Despite big-ticket additions Kris Bryant and Randal Grichuk, the Rockies lost 87 games in 2021, and the odds were stacked against them having an even worse season in 2022. They're 8-4 right away and doing things they've never done before. The offense's away from Coors Field OPS of .849 is the greatest in the club's 30-year history. Despite some recent missteps, the bullpen has a 3.06 ERA, which is the lowest in the league. Even if it's only a small sample size, it's reassuring that the Rockies are hinting that they're about to crack these two codes. And with that, they stand 1.3 percent chance of playing in the playoffs (ESPN).
The Texas Rangers, who notably went all-in this offseason with a $581 million free agency spend, are also expecting to pull off a Rockies-style turnaround in 2022. It's not working out. The Rangers have the lowest record in the American League, with a 4-9 record.It hasn't helped that their new $500 million infield has yielded very little. Marcus Semien has zero home runs and a .170 average this season after hitting 45 home runs with the Toronto Blue Jays in 2021. Corey Seager is doing better, but only when it comes to hitting. With only two extra-base hits, he's at 275. Texas' primary priority, however, is not offense. The team's pitching has been a disaster, with an AL-worst 5.68 ERA. This could be chalked up to bad luck, but not when you consider that Texas pitchers have given up five more home runs than any other team. Given that the Rangers spent their entire season losing 102 games in 2021, it's no surprise that they started this season at a long shot to make the playoffs. They're now much less likely to play in October, with only a 2.8 percent chance of doing so (ESPN).
Semien's former team entered the season as a strong contender for the league's best offensive. Yes, the Toronto Blue Jays lost him, but they also got Matt Chapman and kept Vladimir Guerrero Jr. and other key players from a team that hit 262 home runs in 2021. Now, here's a special announcement from the Cleveland Guardians, whose newly extended third baseman already has two grand slams to every other big league team's one: So far in 2022, Jose Ramirez and the Guardians have been grooving on this mood. They were leading the majors with 68 runs and a 135 OPS+, which was 11 percent higher than the next-best team, before scoring only one run on Friday. Ramirez has got a lot of help, which helps. Before being placed on the COVID-19 disabled list, rookie outfielder Steven Kwan had an OBP above .500, as did infielder Owen Miller. Oscar Mercado, a glove-first outfielder, has already hit half as many home runs in 2022 as he did in 2021. Overall, not decent for an offense that was all over the place in 2021 and received no offseason additions (ESPN).
When Mrs. Davanzo was asked about how the teams, and especially the Yankees, were doing so far, she has some strong feelings regarding everything as of now: "As I suspect most smug Mets fans will be thrilled to shout from the rooftops, it FELT like the Yankees got off to an admittedly slow start (although the numbers don't reflect that – it's just our must-win attitude!). Dropping 2 of 3 to the Jays at home and then 2 of 3 to the Orioles at Camden Yards… It wasn't pretty. Silver lining? The pitching. Nestor Cortes Jr. is out here looking like an ace (watch out, Cole), and Luis Severino is back! Most of the bullpen looks great – I've always liked JLo, and Mike King is kind of – you know, the king. 
I don't think anyone could argue with Anthony Rizzo's performance so far. The Rizz has clubhouse chemistry for days, and the 3 HR game he put up last night was so fantastic to watch. I was skeptical about IKF, especially because he's primarily been a second baseman and his defense looked a little shaky at short during the first few games, but he's really settled in, and it seems he's turning out to be the asset the Yankees insisted he was. Donaldson is another great clubhouse guy, although I'm still nursing my worries about his injury-prone ways. And poor Joey Gallo… Brutal slump to start to his season, and you have to think that if he wasn't a left fielder in an outfield that really needs a pro in that position, he'd have been benched for a Hicks or even an Andújar… But he hit his first HR of the season in last night's game, so let's hope that's a sign of good things to come (even if I do miss Brett Gardner something fierce).
Like they say, it's a long season, so it's early to make any playoff predictions. I will say that it does seem like the Yankees do manage to wiggle into the postseason year after year, even when it seems like they don't play like they deserve to get in, so that seems likely to happen again. Their chances of actually winning games in the postseason – which is what the fans really want to see – will be much better if they put their best guys on the field (Judge, Stanton, DJ, Rizz…) and get them the reps they need to get the bats going in a consistent way."