2021 MLB Postseason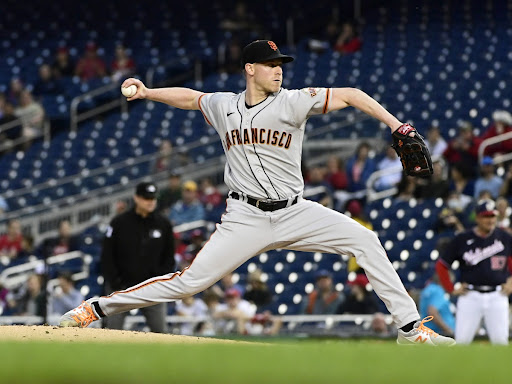 The World Series of 2021 has begun. The Fall Classic pits the Houston Astros against the Atlanta Braves, with the Braves winning Game 1 on Tuesday night. On Wednesday night at Minute Maid Park, the Astros will aim to tie the best-of-seven series. (CBS).
The MLB playoffs in 2021 will usher the sport back to some semblance of normalcy. The neutral sites, fan-less games, and 16-team structure are no longer in use; instead, the ideals of home-field advantage and sellouts, as well as the 10-team field, have returned. Last week, the Yankees and Cardinals bowed out in the Wild Card Games (CBS).
There is a lot to be said about the Yankees and Red Sox Wild Card Game. When asked, Mrs. Davanzo replies that 
"The fact is that Gerrit Cole should not have been starting that game. Cole's previous 2 starts were lackluster (and that's putting it generously), and there were (and still are) rumors that he's dealing with a hamstring issue. I understand that the Yankees shelled out a lot of money on Cole for moments like that one, but if you can see that Cole hadn't had his best stuff – and it was clear to everyone, Yanks and beyond, that he didn't – then he should never have been on the mound in the first place. Pair that with the fact that he was pitching like a coward to an aggressive Red Sox lineup, and you have a recipe for disaster. That's what we saw. 
As far as Nevin (the third base coach) deciding to send Judge… I'm in the minority here in thinking that that was a good decision. People are going to claim that Nevin messed up because Judge was thrown out at the plate, and that was frustrating, but when you factor in a typically sloppy Red Sox defense and the fact that Joey Gallo (who was going to strike out) was up next… I felt like the Yanks had to take that chance there, and really, we almost pulled it off. Absolutely everything had to go right for Judge to be out on that slide, and unfortunately, that's what happened, but I think he would have found himself stranded at third if he hadn't been sent home then. Truth hurts.  
In Boone's four years as manager of the Yankees, he had a 328-218 record and every year brought the Bronx Bombers to the playoffs but failed to get us to the AL Championships (ESPN). With the expiration of Boone's four-year contract, he is re-signed after Hal Steinbrenner brings Boone back to continue managing the Yankees for another three years.
"Although I don't blame Boone for the collapse in this Wild Card game, I absolutely blame him for the fact that the Yankees have become more unimpressive and noncompetitive with every year that Boone has managed. Boone was handed a team that was on the brink of World Series glory (thank you, Girardi), and he completely botched the job. The fact that the Yankees barely scraped into a Wild Card game this year… and then lost it. Well, you can only blame Boone for that. He can keep his 2003 ALCS home run, but in my opinion, he should be out of the Bronx ASAP."