Is "All American" Worth Watching?
One entertainment trend that attracted popularity during the COVID pandemic was the CW series "All American". Loosely based on a true story, this show portrays the story of a high school football player named Spencer. Spencer's life is forever changed after being invited to play for the Beverly Hills High School team. After being introduced to a world of praise, glory, and privilege while in Beverly, Spencer struggles to find where his loyalties lie. The protagonist has a lot on his plate. Such as,leading his team to championship games and protecting his "hood" from the harsh reality of gang violence.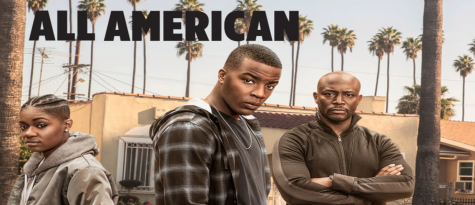 If you are a sports fan, then this show might appeal to you. It is no shock as to why this show attracted so many viewers. Especially,due to the fact that Spencer's story is so inspirational. After asking Sophomore, Riley Trava, why she fell in love with the show, she replied, "As a soccer player, I look up to people like Spencer who work their way up to success. The show really teaches people that anything is possible when you work hard at something." Moreover, Spencer grew up in a poor neighborhood, encompassed by the constant sound of gunfire.  He also lacked a proper father figure and an adequate local sports team. However, Spencer was still able to earn a captain spot of the Beverly Hills team, national recognition, and interest from numerous division one universities. Also, through determination and rehabilitation Spencer combats serious injuries, in which are common real world struggles that pertain to many athletes.
This TV drama truly has it all! Not only does this show appeal to sports fans, but it also appeals to those who seek action, romance, and comedy. This show has allowed highschoolers to feel a sense of teen romance and school spirit within sports which has been lacking during this period of isolation. More specifically, "All American" is filled with enticing fight scenes, family drama, love triangles, and more dramatic events involving shootings and drugs.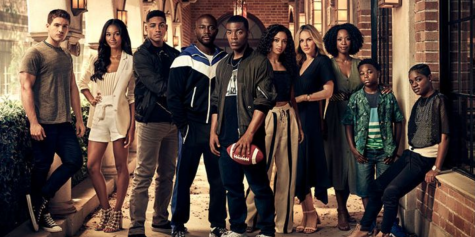 Not only does the portrayal of a classic highschool experience capture many viewers' eyes, but this show delves into many complex themes and real world issues, some of which are relatable to a high school level audience. Sophomore, Julia Divencentis says, "What I love most about the show is that it is relatable. I feel like the characters go through things that many highschoolers might experience as well." Furthermore, "All American" conveys valuable messages as each of the characters combat personal and societal issues such as sexual identity, depression, drug use, gang violence, police brutality/racial stereotyping, interacial relationships and more. The audience can sympathize and relate with characters which allows for a deeper connection to be established. 
Does "All American" seem like it is worth watching? I certainly think it is! It appeals to viewers of various tastes in entertainment! Check it out on Netflix or watch season 3 which is streaming now on the CW!