Students Voice Opinions About Modified Class Schedules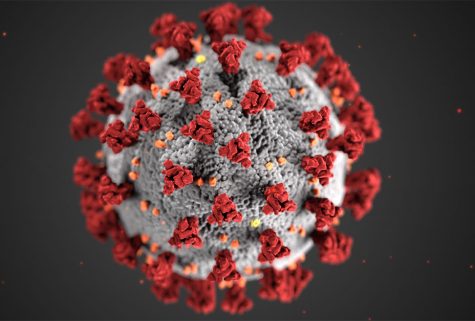 COVID-19 has fundamentally changed the way all Americans, including the members of the Ramapo community, live their daily lives. In an effort to slow the spread of the deadly coronavirus and keep as many members of the public safe, citizens have been encouraged, and in some cases required, to wear masks, among other precautionary measures such as maintaining a social distance of at least six feet from others and washing hands regularly and thoroughly, when indoors except while in their own homes. Restaurants have been ordered to reduce not only their capacity in terms of patron numbers but also their hours of operation. Logically, it follows that the quality of education for the youngest members of society has also been impacted. The arduous task of continuing to teach a generation of high school students in Franklin Lakes, Oakland, and Wyckoff, otherwise known as the FLOW district, in the midst of the novel coronavirus pandemic has fallen on the trustees of the Ramapo-Indian Hills Board of Education. In response to this challenge, the Board has devised many ways to attempt to keep the FLOW students physically safe while simultaneously enabling students to continue their educational journeys. Clearly, one of the hallmarks of the Board's Return to Learning Plan, as it has been dubbed, is the class-scheduling portion. The plan breaks the school year into various phases. By instituting a phasing system, students, administrators, faculty and staff are able to rely on guidance the plan offers while providing flexibility for the Board to pivot in response to the trajectory of the virus as warranted. As a result of the pliable nature of the class schedules, Ramapo students have been required to readjust their days and their work habits to adapt to the ever-changing daily class schedule. This is the new environment in which the Ramapo students find themselves. These schedule changes have been a hurdle for every student to negotiate and overcome. Some students have spoken out about these challenges at both student government meetings and Board of Education meetings. It is the students who are affected most by the changes in class schedules, and they are standing up to voice their thoughts, opinions and ideas in many forums as they endeavor to communicate how these changes affect them.
            The disruption in class schedules began last March and continued as the 2020-2021 school year began on September 8. At that time, the entire FLOW district engaged in what the Board called Phase 1, which was a fully remote educational model. Teachers, when appropriate, taught from their classrooms. The district remained in a fully remote capacity until the end of Phase 1, which was September 23rd. Students adapted to attending class from their bedrooms, dining rooms, family rooms and other locations. The challenges of remote learning were difficult and arduous for many, if not most, Ramapo students. As a result of the decision to facilitate an all-remote educational model, many students called into the several virtual Board of Education meetings to weigh in on the pros and cons of remote learning.
            On September 24th, the district transitioned to Phase 2 of the Board's plan, which consisted of hybrid learning with two cohorts and half-day in-person instruction with a mid-day transition to remote learning to end the school day. Students readjusted their lives once again to this model, choosing to either attend the hybrid sessions or continue with the remote option.  Phase 2 was scheduled to be in effect until Wednesday, November 25th, the day before the long Thanksgiving weekend. Upon returning to school on Monday, November 30th, Phase 3 was scheduled to begin. However, this did not happen. Instead, the Board instituted a modified schedule of Phase 2. Students and teachers once again had to readjust to the ever-changing landscape of their schooldays.
            This modified schedule of Phase 2, the schedule currently being followed by the District, has added ten minutes to the courses that are taught in the morning during in-person instruction. The plan has shortened the travel and lunchtime, and it has added a course to the remote learning schedule at the end of the day. The school day now ends at the same time it did in a pre-COVID world at 2:39 p.m., with extra help occurring between 2:45 p.m. and 3:15 p.m. As expected, students have varying opinions as to the effectiveness and practicality of this new schedule. 
            When asked for her opinion on the current schedule, senior Stephanie Kologrivov commented, "I thought the longer periods would be nicer especially for the AP classes to catch up on the lost time, and while I do think it still serves that purpose, the screen time at home is really tough. However, I do think that the increased time in school face-to-face with our teachers is really nice in the morning! Also, I like the rotation of this schedule much better. I think it was really important to include 1st period in the rotation of classes, and it is a lot less confusing when it is rotating in three blocks rather than sets of two periods. In terms of my own learning, I definitely learn better in-school, so having all of my classes in-person because I have such a short schedule is really nice."
            Junior Lia DiLisio also had a strong, yet differing, opinion regarding how this schedule has impacted her ability to learn: "I have been fully virtual since March. From the beginning of the year until the recent schedule change, the lunch break from 11:34 a.m. to 1:00 p.m. was what kept me grounded, organized, and calm. Ending at 2:04 p.m., I could regroup and get all of my work done at a reasonable hour prior to joining any meetings after school or FLOW Forward meetings at night. I am extremely overwhelmed, and I don't know how much longer I can do this. I am exhausted. I do not appreciate the Board of Education releasing a survey about the schedule change after voting on it. Student input is clearly not a priority. Students are so tired of not being advocated for."
            Cassandra Tafuri Del Vecchio, a freshman, offered another perspective:
"I like the new schedule, and even though I am all virtual, I still like the extra class time. 
Now we can get through more material during class, which sometimes reduces how much 
homework I receive. Although sometimes when I have a double period in the new 
schedule, it feels very long. I think we should have stretch breaks so we aren't sitting
for a long period of time." 
            It is clear that students want to have their voices and concerns heard and respected. It is also clear that the opinions, concerns and experiences of the students are as diverse as our student population. Ramapo students have varying class schedules that are different from most of their classmates. However, every Ramapo student is figuratively enrolled in a master class that teaches the skills of resilience and adaptability, whether they registered for it or not.