5 New Books to Add to You 2023 Summer Reading List
Summertime is almost here!  Get ready for heat waves, sandy hair, tanning in the sun, and, of course, books!  According to Ramapo librarian Mrs. Ferro, "Summer reading gives students the chance to pick a book they want to read. Whether it's a book you've always wanted to read or a cover that caught your interest, students finally get a choice."  For fans of romance, mysteries, thrillers, or just that perfect light summer read alike, these five highly anticipated novels are must-reads for your summer list.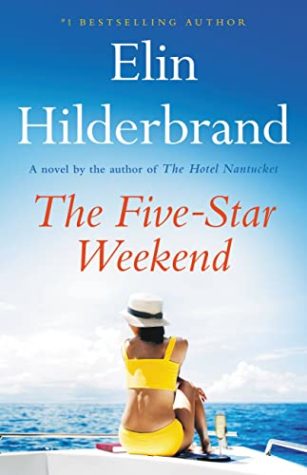 Cover of The Five-Star Weekend by Elin Hilderbrand. Photo Source: Amazon
The Five-Star Weekend by Elin Hilderbrand:
The Queen of Beach Reads and bestselling author of The Hotel Nantucket, Golden Girl, Summer of '69, and The Perfect Couple is back with an enthralling drama about friendship, love, and identity. According to Goodreads and Google Books, when Hollis Shaw's husband dies in a shocking car accident, the facade of her seemingly perfect life begins to crumble. In response, Hollis decides to hold a "Five-Star Weekend" on Nantucket, inviting her closest friends from each decade of her life – Tatum, who she grew up with on the island; Dru-ann, who knew Hollis at UNC Chapel Hill and is currently embroiled in a Twitter scandal threatening to destroy her career and her marriage; Brooke and Elektra, with whom Hollis raised her children; and Gigi, who contacted Hollis on her food blog and seems to have some secrets of her own. The trip quickly takes a turn when Jack, Hollis's first love, is encouraged to show up uninvited by his best friend, Tatum's husband. With Hollis's daughter, a documentary student, filming the weekend, what could possibly go wrong?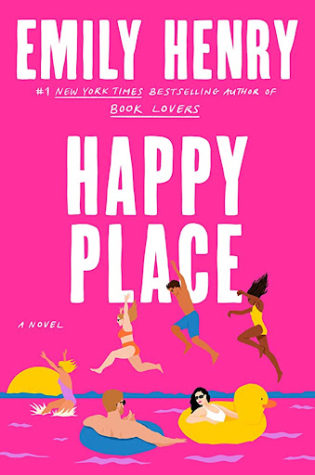 Cover of Happy Place by Emily Henry.  Photo Source: Amazon
Happy Place by Emily Henry:
Emily Henry, author of Beach Reads, Book Lovers, and People We Meet on Vacation, returns to wield her rom-com magic. According to senior Ariana Giammanco, "I am so excited to read Emily Henry's latest!  A rom-com, summer love, and secrets in a vacation house … what could be better!" As outlined by Google Books, surgical resident Harriet and laidback charmer Wyn are the perfect couple – until they're not, for reasons they refuse to discuss. When it comes time to depart for the vacation home they've shared for the past decade with their best friends, Harriet and Wyn make a pact to feign a relationship in order to preserve their last summer at the group's beloved Maine cottage. Yet, as the pair struggle to perpetuate the lie in front of the people who know them best, they find themselves inexplicably drawn to each other. A witty tale of love, found family, and friendship, Happy Place is everything you want in a summer read.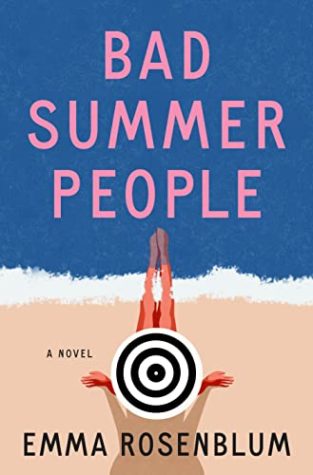 Cover of Bad Summer People by Emma Rosenblum. Photo Source: Amazon
Bad Summer People by Emma Rosenblum:
Looking for the perfect dark comedy for your poolside pleasure?  Bad Summer People is for you. Jen Weinstein and Lauren Parker, as reported by Goodreads and Google Books, reign over Salcombe, their annual summer town on Fire Island. Whether on the beach or the tennis courts, the pair know what they want – and how to get it. Their husbands, Sam and Jason, have been summering together since childhood, but secrets and long-held grudges are brewing, and their pretense of friendship is on the verge of crumbling. Bachelorette Rachel Woolf, the group's lone single friend, is on a quest for a lover … even if it's someone else's husband. Although infidelity, gossip, and lies abound, the summer seems to begin just like any other. That is, until a body is found just off the boardwalk. Told from multiple perspectives, according to Goodreads, these summer people know virtue certainly isn't one of their strong suits, but could one of them really be a murderer?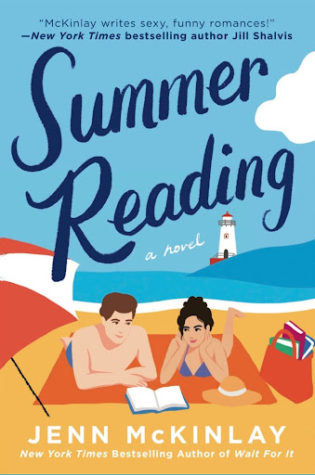 Cover of Summer Reading by Jenn McKinlay. Photo Source: Goodreads
Summer Reading by Jenn McKinlay
Google Books explains that dyslexic chef Samantha Gale avoids books like the plague. Yet, when the Martha's Vineyard summer she planned to spend revitalizing her career as a chef turns into daily trips to the library for her half-brother's robotics competition, Sam finds herself face-to-face with unbelievably handsome interim director Bennet Reynolds, who just so happens to be the man whose book she knocked into the ocean on the ferry ride over. Seeking the identity of his father, Ben tells himself he isn't looking for a relationship. But he can't stop thinking about the woman from the ferry. As Ben convinces Sam to create the cookbook she's always dreamed of and Sam helps Ben search for his father, sparks fly, and the pair begin to wonder if their attraction could be something more than a summer fling.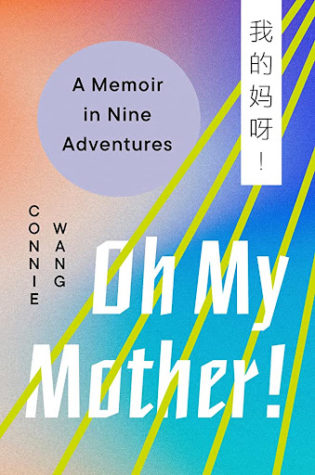 Cover of Oh My Mother!: A Memoir in Nine Adventures by Connie Wang. Photo Source: Amazon
Oh My Mother!: A Memoir in Nine Adventures by Connie Wang:
No summer book list is complete without a memoir, and Oh My Mother!: A Memoir in Nine Adventures is 2023's hottest. The novel's description on Goodreads explains that the closest approximation of "Oh my God" in Chinese is wo de ma ya – oh my mother. In this hilariously heartwarming memoir, Chinese-American journalist Connie Wang and her mother traverse the globe in search of self-discovery, defying their culture and heritage as they stumble through a number of international hijinks, capers, and adventures. In bonding with the charismatic, often difficult Qing Li, Wang comes to realize that she and her mother can find a sense of belonging in being with each other. Follow Wang and her mother on their journey of wo de ma ya moments.
Summer is a time for relaxation and rejuvenation, and what better way to find your inner peace than reading a good book.  Follow Mrs. Ferro's advice as you add these five books to your summer reading list: "choose wisely!"