2023 College Admissions Trends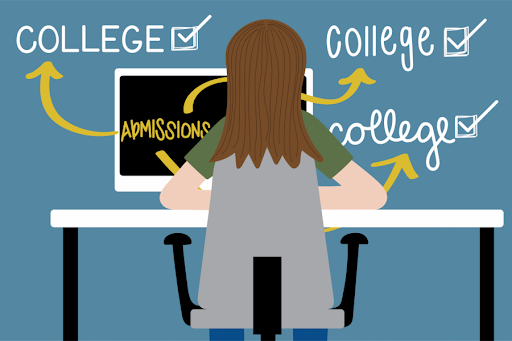 As a senior who applied to college this year, I can safely say that this definitely was the toughest admissions cycle in history… until next year. This year continued to see the impact of the COVID-19 pandemic on college admissions, as students, universities, and admissions counselors continue to navigate the unprecedented changes in the politics and logistics of admissions.
The test-optional policy is here to stay, as of now. One of the most significant trends in college admissions for 2023 is the continued shift toward test-optional admissions. This trend began in 2020 due to the challenges of accessing test centers and concerns about health and safety. However, more and more institutions have extended this policy, and some—including Columbia University and William and Mary—have made the test-optional policy permanent. Today, 96% of colleges do not require test scores (Forbes). 
Most incoming freshmen are admitted through the early admissions process. According to Forbes, roughly 50% of applicants apply early, and colleges often fill a significant portion (50-60%) of their incoming class through early decision. However, students should also be prepared for the possibility of deferment, especially at early action colleges, as some schools are experiencing record application volume and are deferring a larger number of students than usual. Ramapo Senior Katelyn Finnan shared her experience. She was admitted to the highly competitive Villanova University during the Early Decision I round, and she was surprised "how many people were getting rejected during Regular Decision rounds. Especially people who were overqualified for the school." Additionally, yield protection contributes to the preference of Early Decision applicants, a practice known as the "Tufts Effect". Many schools reject students if they genuinely believe that they will not attend their institution. 
As a guidance and college counselor, Mrs. Perry wants students to "realize that their college experience is theirs to own." She encourages "them to embrace the academic opportunities and challenges to their own personal growth." She agreed that the 2023 admissions process was particularly "challenging, emotional, and had a high element of unpredictability" but that it still generated "success stories and an abundance of opportunities for students excited to transition to a four-year college experience."
College admissions in the 2023-2024 cycle will continue to be impacted by the shifting priorities of colleges and universities, as well as new technologies, like ChatGPT, capable of writing essays for students. Prospective students should be aware of the growing trend toward test-optional admissions, the importance of selecting early action or early decision colleges, and the emerging opportunities for creative expression in the application process.