Senior Spotlight: Tommy DiVincent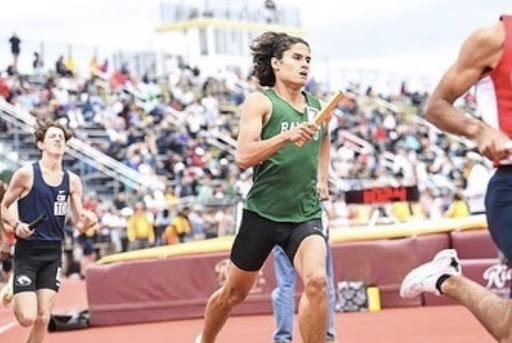 Tommy DiVincent is an all-star athlete and a key asset to the Boy's Winter Track team. As captain, he has been a profound role model to his teammates. He has acquired many personal accomplishments as a track athlete, as well as contributed to the success of many of the relay teams. DiVincent grew up in an athletic-oriented family. He states, "Ever since I was young, I would always seek competition. Both of my parents were athletes throughout their high school years. My father played soccer at Ramapo, and he also once owned the 400m track record (also at Ramapo). In their later years, both my parents competed at many high-level triathlons." Ultimately, his parents were a pivotal source of inspiration and encouragement that shaped him into the successful athlete that he is today.
His track career began many years ago in elementary school. At Woodside Elementary School, he currently holds 5 out of 6 mile records. He continued to display his talents during his middle school years and into high school, where he was on varsity all four years. In terms of accolades, DiVincent holds the 4x800m and Distance Medley Relay record at Ramapo. He also holds the 600m record, which he broke four times. 
Distance coach and history teacher at Ramapo, Mr. Nangle, states: "Tommy is one of the best athletes that we've had here. He is a very hard worker that we've never seen the likes of before. Between him and junior Ryan Welch, who push each other really hard in practice, he has now become one of the fastest 800m runners in school history."
Not only is he a talented runner, but he is equally gifted in soccer. He has been playing since the age of 6 when he joined a U8 travel team. He currently plays for the prestigious Cedar Stars Academy at the MLS (Major League Soccer) Next Level. Two years ago, the team was ranked #1 in the nation. They continue to be among the top teams in the cou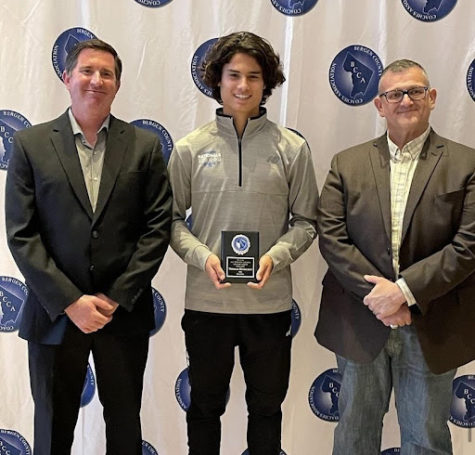 ntry, participating in the MLS Playoffs, where the top 32 teams in the United States face off for a national title. 
DiVincent has earned a lot of recognition over the years. In his junior year, he was named first-team all-county for the 600m. He has had numerous D3 and some D1 offers for both sports and has also been invited to multiple US National Team training camps. 
However, he endured many setbacks that put a damper on his track career. He states,  "During 7th-8th grade, I noticed I had some pain in my knee. As an athlete, I learned to fight through the pain because most times it eventually went away. However, my pain was unbearable to the point that it was getting impossible to run through it, so I went to a doctor." He was diagnosed with a bone cartilage condition called Osteochondritis dissecans (OCD), which is mainly caused as a result of overuse and constant activity. He says, "The doctors didn't even know if my knee was repairable to full strength. After putting 5 screws in my knee, I was prohibited from sports for close to a year." Following the surgery, DiVincent followed through with PT and training in order to recover. His determination prevailed, and he became a very successful track athlete whom the team had always depended on.
DiVincent leaves the underclassmen with some advice: "Take advantage of the opportunities and freedom that high school provides you. During high school, you are young enough to change your mind and try new things. You have time to try a new sport or club, which will open you to many memorable opportunities and friendships."