Behind the Scenes of the 2021 Super Bowl Performance!
Recently, the 50th ever Superbowl, held at the Raymond James Stadium in Tampa, Florida, took place. The Chiefs and Buccaneers went head to head. Early on within the game, the Bucs led, and the score would fail to come close. By halftime, it was 21 to 6. As Chiefs fans lost morale, the game grew weary and unentertaining.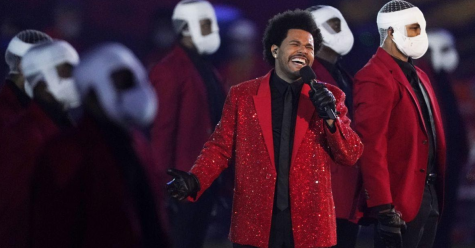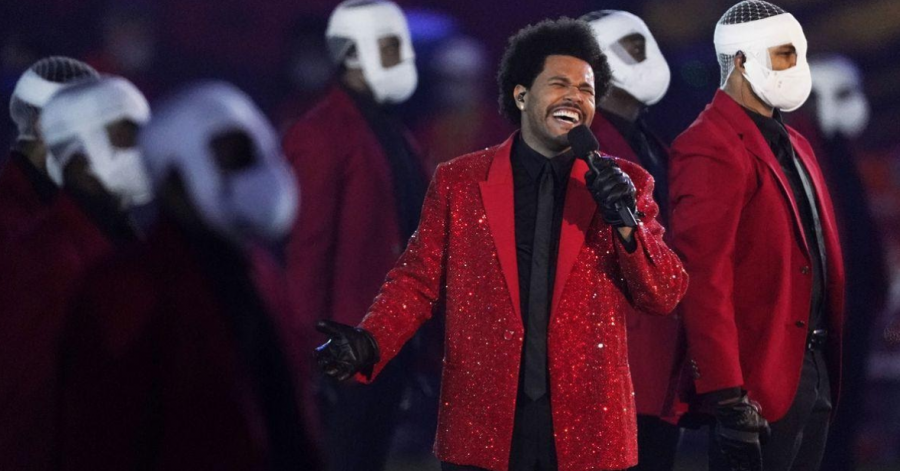 (Pictured above: Image of The Weeknd and his bandaged dancers.)
https://www.usmagazine.com/entertainment/news/the-weeknd-performs-super-bowl-2021-halftime-show-watch/ 
The Weeknd's performance began with a choir harmonizing behind him in a city-like landscape. However, after a few songs played, hundreds of performers, running around in frantic, appeared with bandaged faces. Viewers remained puzzled as the performance went on. What was the meaning of the costumes? Why are they wearing this?
Preceding the 2021 Super Bowl, The Weeknd released a new album titled After Hours, which went 4x Platinum and made it on Billboard 200. This record consisted of 14 songs that played an influential role in the story beneath the Weeknd's questionable halftime performance. At the 2021 AMAs where he received his awards for said album, the Weeknd made his debut in a red tux, along with a heavily swelled, bandaged face. Many hypothesized that he had participated in an ongoing Botox trend to preserve his youthful appearance. He later proved such theories correct after the release of his Save Your Tears music video. No longer are there bandages or bruises covering his appearance in the video; instead, his face is heavily modified and quite unnatural. 
In an interview with Variety, the Weeknd explains, "The significance of the entire head bandages is reflecting on the absurd culture of Hollywood celebrity and the people manipulating themselves for superficial reasons to please and be validated." Ultimately, his questionable performance was the finale of his symbolic message. The Weeknd utilized the struggles of this past year to spread awareness and self-love. How do you feel about his performance?