Trump v. E. Jean Carroll – A Fight Against Systemic Silencing of Women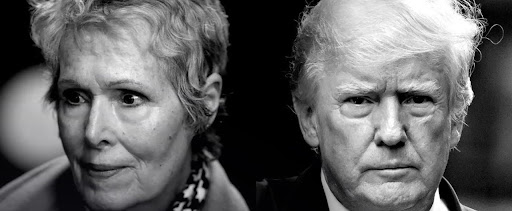 Former President Donald Trump faces a defamation lawsuit brought by journalist E. Jean Carroll. The case has been ongoing since 2019 and has recently taken an important turn.
Carroll is a former advice columnist for Elle magazine who accused Trump of sexually assaulting her in a dressing room of a Manhattan department store in the 1990s. Trump denied the allegations, calling Carroll a liar and claiming he never met her, despite photographic evidence to the contrary (MSNBC).
In response, Carroll filed a defamation lawsuit against Trump, accusing him of damaging her reputation and causing her emotional distress. The lawsuit has been working its way through the court system for the past two years, with Trump's legal team arguing that he was immune from defamation lawsuits while in office.
However, in March 2021, a federal judge ruled that Trump's status as a former president cannot be used to avoid the lawsuit (FOX). The judge also ruled that the government cannot represent Trump in the case, as his alleged defamation occurred outside of his official duties.
This ruling clears the way for Carroll's lawsuit to proceed, and it could have significant implications for Trump's legal future. If Carroll wins the case, Trump could be forced to pay damages and could face further legal action from other women who have accused him of sexual misconduct.
The case has also sparked a broader conversation about the #MeToo movement and the importance of holding powerful men accountable for their actions. Carroll's courage in speaking out against Trump has inspired other women to come forward with their own stories of sexual assault and harassment and has highlighted the need for greater protections for victims of sexual violence (NBC).
Ramapo English Teacher Mrs. Whaley has this to say about the case, "It's important that allegations of sexual assault be taken seriously, and that both parties have the opportunity to tell their stories and make their cases.  In this situation, it's crucial to be mindful that famous people can be accused of bad behavior, and status should not make one immune to court proceedings.  Being objective and looking at the facts of this case apart from the personalities involved might help us to see the beauty of our justice system, while empowering people who were harmed to come forward and be heard."
Ramapo senior Brianna Guglielmoni agrees with Mrs. Whaley, adding that "women have been silenced and harassed by men in power for a really long time. It's about time those men took responsibility for their actions and paid the price for their wrong doings."
As the case moves forward, all eyes will be on the courtroom to see how it unfolds and what implications it may have for the future of the legal system and the fight for gender equality.