London Bridge Has Fallen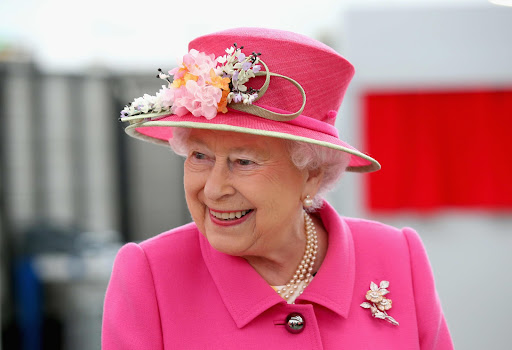 On September 8, 2022, Elizabeth Alexandra Mary Windsor, queen of England, passed away at Balmoral Castle in Scotland. With her son Charles III and daughter Anne by her side, Elizabeth II died peacefully at 96 due to "old age," as reported by Today.
According to the New York Times, thousands came out to mourn Elizabeth II in an unprecedented outpouring of grief, affection, and gratitude. Queen Elizabeth II's funeral "seemed destined to be etched into history," a fitting celebration of a woman whose legacy is one of dignity, morality, and service.
Queen Elizabeth II was generous, intelligent, and strong – a true servant of the people. Duty-bound, Elizabeth was a victim of circumstances beyond her control. Yet, instead of crumbling under the pressure, under the weight of the crown upon her head and the fate of the country in her hands, Elizabeth II took control and strove to do what was right, not what was easy. According to NPR, Elizabeth II was never supposed to rule Britain. When her uncle unexpectedly abdicated to marry American divorcee Wallis Simpson, Elizabeth II's father, George VI, took the throne. His premature death propelled Elizabeth II into her role as queen at the young age of 26. In the years following, she was bombarded with multifaceted matters of national importance and countless personal difficulties, all of which she faced with remarkable poise.
Elizabeth II was a consistent symbol of hope and persistence for her nation and the world. According to senior Brianna Gugliemoni, "I remember I was sitting in gym class, and someone shouted that the queen was dead. I was surprised because it seemed she would live forever." Queen Elizabeth II ruled Britain for 70 years, making her the longest reigning monarch in English history. She endured World War II and its aftermath, shifts in culture, politics, and media of the 1960s, the tumultuous nature of the 1970s, the economic struggles of the 1980s, and her "Annus Horribilis" in 1992, when the marriages of three of her children collapsed in scandal and Windsor Castle caught fire; most assumed she would simply carry on, that her will and strength would keep her alive (Barrow, Lambert, Langfitt, Maydon, Watson). Queen Elizabeth II was, by all accounts, a fighter and survivor, but no one can cheat death.
The passing of Elizabeth II is the end of an era, the impending extinction of the Greatest Generation to ever live. Yet, in quoting one of her many pearls of wisdom, "Life, of course, consists of final partings as well as first meetings" (Bradley). Queen Elizabeth II's death is the conclusion of a long chapter in England's history, but it is also the beginning of a new one: that of King Charles III. According to Ramapo social studies teacher Mr. Verdon, "[Charles III] ascends to the monarchy at an interesting historical moment – as the world grapples with the aftermath of a global pandemic, Europe remains threatened by an ongoing war, and partisan fighting continues within Parliament. I'm sure Charles will use his voice and platform to promote peace and continue many of the norms put into place by his mother."
Though the fate and influence of King Charles III's reign remains to be seen, Elizabeth II will forever remain in the hearts and minds of her people and those of the world.